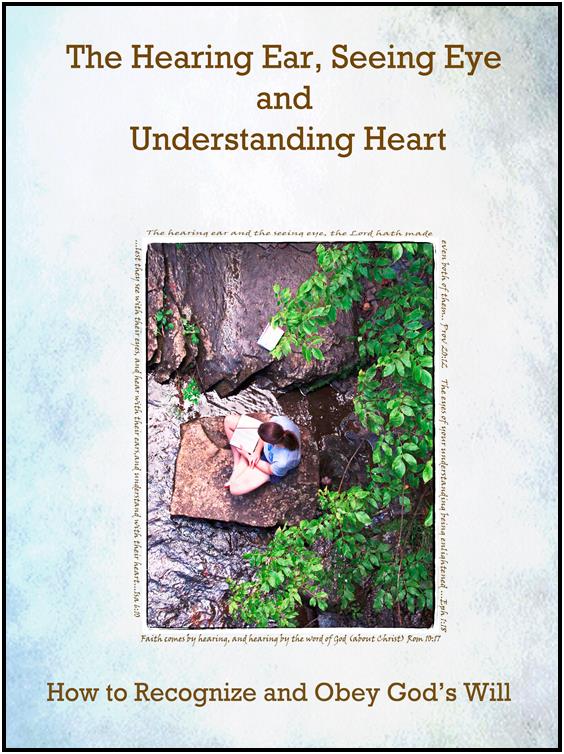 The Hearing Ear, Seeing Eye and Understanding Heart
How to Recognize and Obey God's Will
Numerous verses in the Bible instruct us to take heed to hearing the truth, looking upon it, and keeping it in our hearts. Furthermore, God says that He is the One who has made the hearing ear, the seeing eye, and gives the heart to understand and know or perceive. While some verses refer to those who didn't see and hear, others speak of those to whom God revealed wonderful things because they heeded His instruction. Today born-again believers have even more available as stated in 1 Corinthians 2:9: "...eye hath not seen, nor hear heard, neither have entered the heart of man, the things which God hath prepared for them that love him." In Proverbs 4:13 believers are instructed to keep or guard their hearts with all vigilance or watchfulness for out of the heart are "the issues of life." In the parable of the sower and the seed, Jesus identifies the seed as the word and explains that the seed is sown in the human heart. The seed is always the same, but the condition of the heart determines its fruitfulness.
Born-again ones have Christ within by the spirit we received from God. If Christ is going dwell in our hearts, we must put the right thoughts in our minds. Then we will know by personal experience the greatness of the love of Christ that surpasses our five-senses knowledge. In such a way God is making a new heart in us. With the hearing ear, the seeing eye, and the understanding heart, we can learn to recognize and obey His will.
This subject was taught in two parts; Part 1 covered The Hearing Ear and Seeing Eye and Part 2 The Understanding Heart. Included in the syllabus is a workbook consisting of 31 sessions. These are designed to help you practically apply what was taught in the seminars.